UNIQUE RESIDENCE PROJECT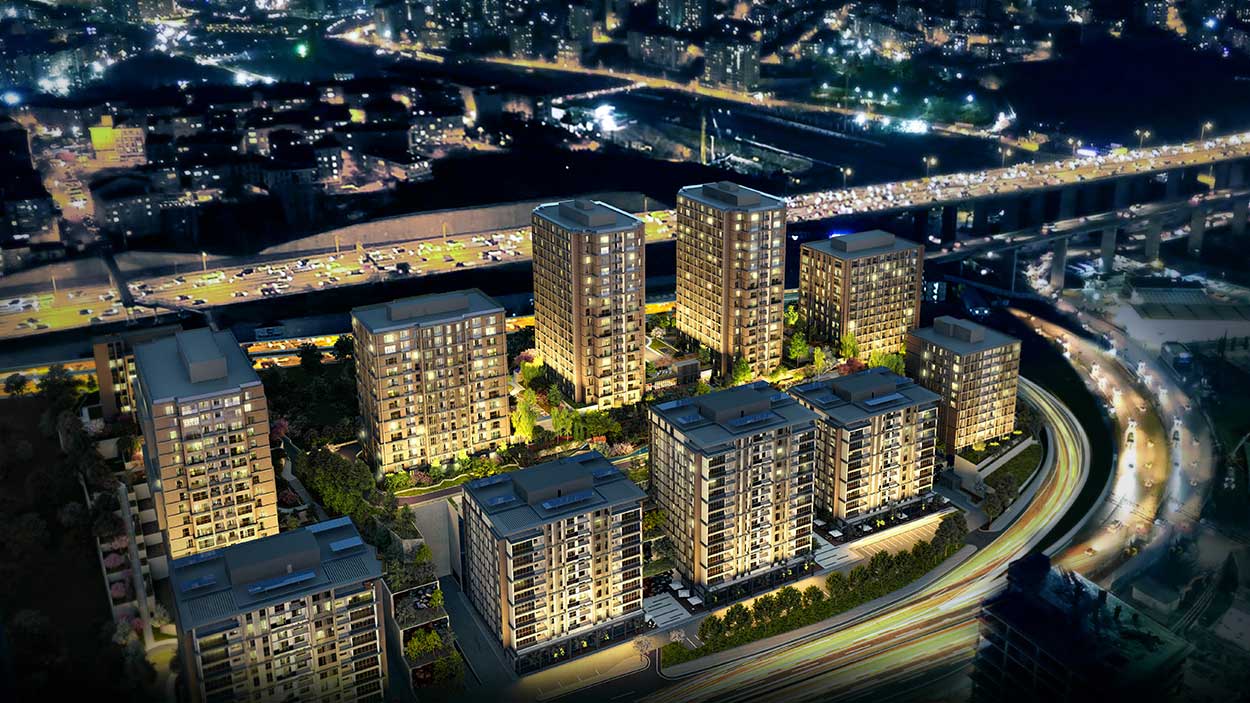 UNIQUE RESIDENCE PROJECT FROM THE VALUABLE REGION OF SARIYER ISTANBUL 45 M2 STARTING FROM 98.000 USD
Are the projectors, or the insects who bought a house from the project, unique?
Our Nurer Project is unique in Istanbul with many features. But we know well that the original is unique: Our project is in Istanbul people who will live. Each one is different, special and unique. So in our project we tried to produce customized solutions for every need. 1+0, 1+1, 2+1, 3+1 and 4+1. We have offered different sizes of apartment options.
We add value to life. A unique project. Where mind, aesthetics and nature meet. In the city but away from the hassle of the city. The new life you dreamed of is waiting for you. We offer you a whole new living space. Istanbul's center of attraction. A new life is rising in the center of Istanbul. From the clichés of repeating words, didn't you get tired of cliché sentences? If you're bored, you're in the right place.
Welcome to your home. Nurer Project in Istanbul is not just a project. Your home. You read that, at least, hhere is possibility. So Nurer Project is best in Istanbul. We should tell of them directly to you. Information about Nurer Project is most clear to you and in the most fun way. That's why we and Nurer Project tells the story of Istanbul and we stay away from cliché sentences. Nurer Project Istanbul inside the city, we are building outside the clichés.
We're very close. Nurer Project Istanbul is a housing project consisting of 11 blocks, 935 apartments and 18 commercial areas built on 36 thousand 750 square meters land. It is located on the TEM motorway in the Seyrantepe neighborhood of Kagıthane, next to the Fatih Sultan Mehmet Bridge and the Türk Telekom Stadium. Sarıyer, Maslak and Levent.
Not value to life, project that life will value. We don't think there's anything more valuable than life. Already how can you add more value to the precious one? However, the opposite is possible. In the experienced lives can add value to a construction project. If people are happy with that project. That's why Nurer Project is focused on making you happy in Istanbul. Walkways, parks, outdoor sports areas, playgrounds for children and more. Have a good time with your loved ones and you can enjoy life. Our only request is: Stand for a moment, breathe in the beautiful forest air and realize the beauty of the moment you live.
To see the green, just turn your head! Introducing a project in both the city and nature. If it is said, this claim is usually about half. Because the project mentioned either in the city or in nature.  In Nurer Project, the situation is different. Because our project is located in the city of Istanbul from the rare green areas one of them is looking at Belgrad Forest. So when you want green, you can see almost any tone. All you have to do is turn your head.
If you need what you need, we also have our own AVM. Nurer Project is Istanbul; Maslak, Levent, Istinye, even very close to Gayrettepe. Thus comfortably Turkey's most important shopping centers. You can reach, your every need in minutes, you can meet. What about going to AVM? If you do not want? Walk out of your house, walk want to meet your needs at distance. We thought of that for you. Consisting of 18 shops. Our project is in Istanbul have a big bazaar. You can shop in cafes or have a good time in cafes. You can meet all your needs right near your home.
 We boast not only with what we do, but with what we have not done. Nurer Project Istanbul is just a housing project. In other words, we do not make offices and workspaces within the scope of the project. For this reason, the project was designed with a horizontal architectural approach that is more suitable for housing. To produce solutions according to the special needs of office areas. 
Since it is not necessary, everything was planned considering the comfort of residents. It is being realized with a modern architectural understanding for families to sit in the houses. 
Located in Seyrantepe, one of the most valuable districts of Istanbul, our project is in the heart of Istanbul. In this way, Istanbul's major roads and modern public transport is very close. This feature is one of the most popular features. 
Transportation Advantages: TEM Highway, E5 Connection Path, Metro, easy access to bridges.
Distance to Centers

- Turk Telekom Stadium 0,35 km,

- Maslak 3.6 km, Levent 5.1 km,

- F.S.M Bridge 6 km,

- Besiktas 6.8 km,

- Mecidiyekoy 7.2 km,

- Taksim 10.9 km,

- Ataturk Airport 27.8 km