THE NEWEST PROJECT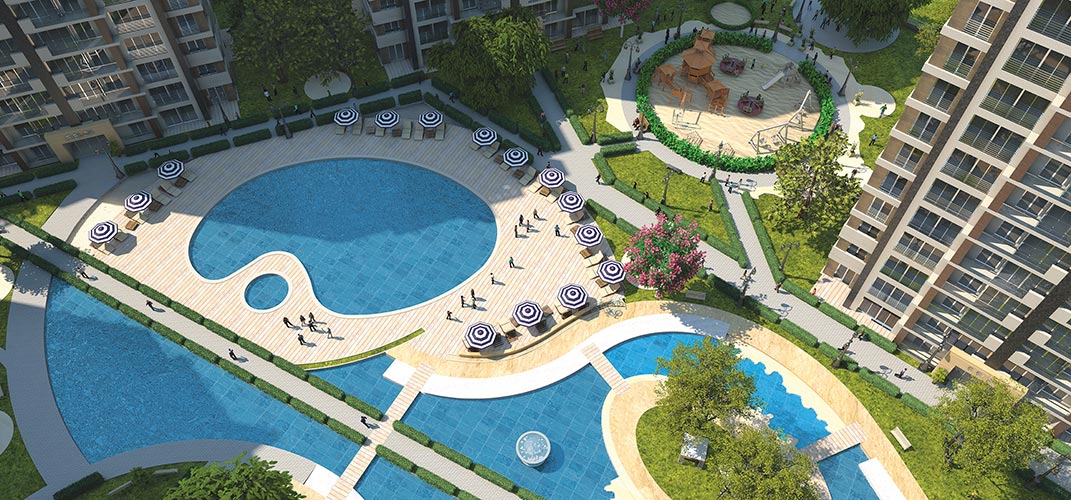 THE NEWEST PROJECT IN BEYLIKDUZU ISTANBUL 122M2 STARTING FROM 98.000 USD
Nurer Project is not just streets and houses. There is more to a project; there is sincerity, there is human warmth.
Located near the downtown of Beylikduzu, Istanbul's most favorite residential area, the life you always longed for starts in the Nurer Project, consisting of 600 flats ranging from 2+1 to 5+2, 9 offices and 28 stores in 11 blocks in total on 28918 m2 with 72% being green area. A high quality life in high standards with modern and aesthetic architecture, ease of transportation and rich activity possibilities is waiting for you at Beylikduzu's Nurer Project.
A quality understanding over the standards
Your understanding of quality will gain a new dimension with Nurer Project in Beylikduzu, as one of the most important hubs in Istanbul.
With child playgrounds, closed-open swimming pools, gym, sauna and Turkish Hammam, closed- open car parking lots, 24 hours security service and supermarket inside Nurer Project, you will have standards to save your life from being ordinary.
Live a place for the nature in your life
In this special project constructed on an area of 28.918 m² with green area of 72%, you will live the nature in your house.
Everything is served to you in order to relieve you from exaggeration, complexity and ordinariness, within the city at where you will be able to go away from the stress of the city. Because the life you expected all the time will wait for you at Nurer Project.
At the center of Blue and Green inside the nature
You will be a neighbor to the nature and the sea at Nurer Project at where all details are processed delicately.
You will be able to focus on joy of life with this special project presenting the best blue of Istanbul in addition to 72% green of the project, and you will feel in peace and lucky at each centimeter of your living space. Because, each part of Nurer Project is designed to color and facilitate your life.


Be at the center of the Investment with the Rising Value of Beylikduzu
With 9 offices and 28 stores inside our project located in Beylikduzu as the new commerce and investment center in Istanbul, it becomes the center point of earnings.
Nurer Project, featuring as the favorite project of now and future, offers you to be at the center of earnings and brings value to your investments, with the offices and stores.